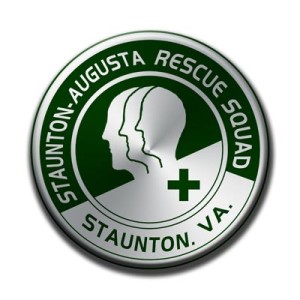 EMT-B
Needed
Part Time
The Staunton-Augusta County Rescue Squad is seeking dependable, loyal, committed and responsible candidates for part time positions. Applicants must possess good communication skills (written/verbal) and be able to deal with patients, coworkers, and the general public in a professional and courteous manner.
Must commit to 12 hours a week
Interested Applicants must have the following:
High School Diploma
Current Virginia certification as an EMT-B.
1 year of EMS Emergency transport experience is preferred
Professional Rescuer CPR
Current EVOC Class 2 certification card and a satisfactory DMV record.
Valid Driver's license
Will be required to submit finger prints
Will be required to have a drug screening
Must be available to work Nights, Saturdays and Sundays
Only applicants that can work Saturdays, Sundays, nights, holidays, 12 hours per week and the ability to work 6a-6p, 9a-9p and 6p-6a shifts should apply.
Applicant must submit a resume, with current certifications and DMV driving record. May be submitted by email or mail to the address below.
May be submitted by email or mail to the address below.
Resumes are being accepted until further notice.
Send resumes to:
Staunton-Augusta Rescue
Attn: Kim Craig
kcraig@stauntonrescue.org 1601 N. Coalter St., Staunton, Va 24401