At Staunton-Augusta Rescue Squad, we love what we do: saving lives. When we get your call, we are prepared to do everything it takes to keep you alive and well. However, more importantly, we wish to prevent that call from EVER having to be made in the first place. That is why we have developed this resource for you. While some emergencies are not preventable, many are. This resource is not only here so that you can be prepared in case of an emergency, but also so you can have the knowledge and skill necessary to prevent many of them from ever happening. So start clicking and learning already!
These resource links will guide you to the appropriate topic you are looking for. 

Drug Interactions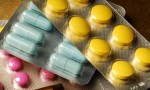 Be sure to check out our simple Drug Interactions Interface to learn if you may be taking drugs that can harmfully interact in your body! Make sure to only use this resource in conjunction with talking with your doctor!
Downloads
Use the resources below to aid you or your loved ones in staying healthy and injury/illness free!