Welcome to the Fire and EMS Resources Portal!
This portal is set up for Fire and EMS providers to easily gain access to pertinent information that can help aid them with staying up to date with the latest news and information pertinent to their occupation. This portal will continually be updated with articles and documents such as patient care techniques, EMS safety and Education information, the latest in Fire/EMS technology, and much more! Just use the navigation menu to the right to find just what information you are looking for!
Drug Interactions Interface: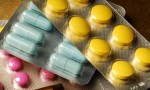 Be sure to check out the Drug Interactions Interface to learn more about drugs that can harmfully interact with each other.
Downloads:
Use the files below to help aid you in your Fire and EMS profession:
Provider Downloads: