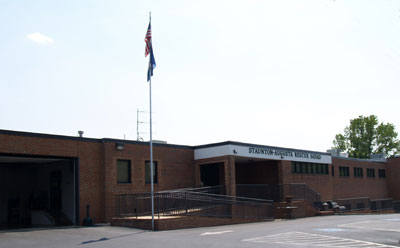 The Staunton-Augusta Rescue Squad is located on the North end of the city of Staunton at 1601 North Coalter St. If you need directions, use our interactive map below and click on "directions" this will re-direct you to google maps where you can enter your present location and receive and print detailed instructions on how to get to our Headquarters.
Become a Member of the Staunton-Augusta Rescue Squad
We are always looking for individuals to aid in our mission to provide the best pre-hospital emergency care to the citizens of Staunton and surrounding Augusta County.
We offer various types of memberships in order to fit your abilities and needs. No experience is necessary – training opportunities are available.
EMT, CPR, and Emergency Vehicle Operator Class (EVOC) certifications are NOT mandatory requirements when applying for volunteer membership. Members will be given education and training opportunities to meet these requirements.
We have a Junior Squad and a Senior Squad
Junior Squad: Must be between 16-21 years of age
Senior Squad: Must be 21 years of age or older