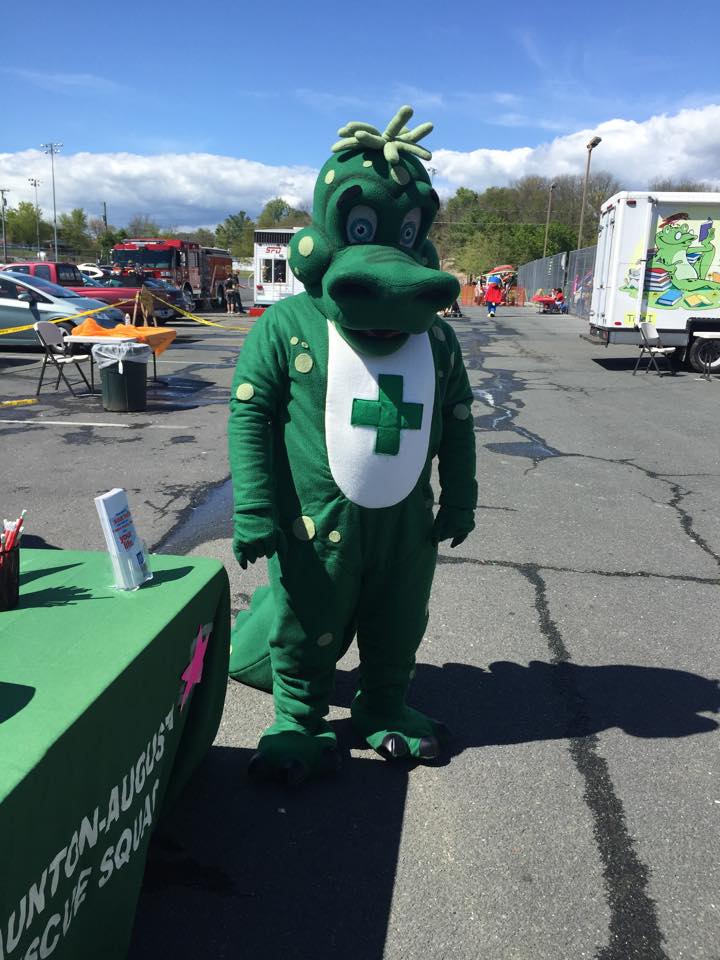 Our greatest safety asset at the Staunton-Augusta Rescue Squad is "Sam the Safety-Saurus." Sam is our life-size green dinosaur mascot who provides a safety program that targets children between the ages of three and five years, however people of all ages, young and old, enjoy his friendliness.
Sam has his own line of coloring books, stickers, and balloons which teach children about bike safety, wearing of a bike helmet, about household poisoning.   the importance of always wearing a seatbelt when in a vehicle. Sam and his friends also cover school bus safety and when to dial 911.
Sam attends many events in order to get the word out about safety! He has attended some of the Staunton Braves Baseball games, the Augusta Regional Relay for Life American Cancer Walk, Kids Matter Day, The Virginia School for the Deaf and Blind Health Fair, and local high school football games.
Questions Regarding Sam?
If you have any questions regarding Sam please contact our public relations coordinator, Chrissy Snyder by e-mail at csnyder@stauntonrescue.org.