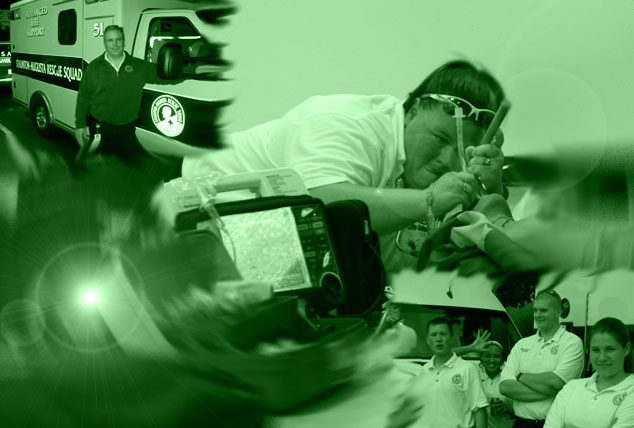 Volunteering at Staunton-Augusta Rescue Squad
vol·un·teer [vol-uh n-teer] noun :

"a person who voluntarily offers himself or herself for a service or undertaking."
"a person who performs a service willingly and without pay."
Many fire and rescue agencies in today's world consist only of individuals who receive pay for their duties as rescue personnel. While SARS does have excellent career staff who do receive pay for their duties as EMS  providers, the majority of our personnel are volunteers and receive no monetary compensation for their duties. In fact, the majority of the career staff who serve with SARS are volunteers as well at other local Fire/EMS agencies.
…the majority of our personnel are volunteers and receive no monetary compensation for their duties."
Volunteers are the backbone of our organization and without them our objective of providing the best emergency prehospital care to the citizens of Staunton and surrounding Augusta County would not be possible!
Volunteers at Staunton-Augusta Rescue Squad perform duties ranging from building maintenance to saving lives in the field. The majority of the organizational and administrative duties at SARS are performed by our Volunteer Officers.
VAVRS Member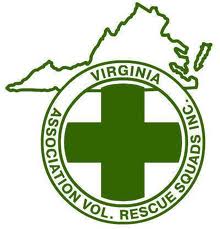 Staunton-Augusta Rescue Squad is a proud member of the Virginia Association of Volunteer Rescue Squads (VAVRS). The VAVRS is a 501(c)3 non-profit organization dedicated to volunteer rescue squads and other agencies interested in providing the finest in rescue and pre-hospital care.The VAVRS was organized in 1935 in Roanoke, Virginia. Today we represent 329 volunteer EMS agencies, rescue squads, fire departments and specialty related agencies with over 18,000 members. The mission statement of the VAVRS is:
The VAVRS shall promote and assist member rescue squads in improving pre-hospital care in Virginia."
Why Volunteer?
So why should YOU volunteer?
Fun, Friends and Fellowship: While we are professionals in everything we do at SARS, we still know how to have fun! You have the opportunity to meet many other individuals who enjoy serving their community and having fun while they do it. You will form friendships that will last forever and get to engage in many fun social events such as competitions, banquets, and training seminars.
Satisfaction and Pride: Serving your community by volunteering alone is something to gain personal satisfaction and pride from, however how many opportunities to you get to save lives while doing so? You will experience many things volunteering with SARS, but the feeling you get when saving a life is one you will never forget!
Free Education and Training: By becoming a member at SARS, you will be provided with training at no cost. Many individuals pay thousands of dollars in order to receive the kind of training you will receive at SARS.
Resume: By demonstrating your status as a volunteer at an EMS agency, you will reap the many benefits of being able to put it on a professional resume; especially if you are seeking a career in the field of healthcare. Many undergraduate and graduate programs such as RN, PA, and MD schools require a certain number of hours serving in a healthcare field. By volunteering at SARS you will accumulate these hours and the experience you need to be successful in your career goals.
Much more… While these are some of the most attractive reasons to become a volunteer, there are many more reasons. Contact us today to learn more about volunteering at Staunton-Augusta Rescue Squad.
Join Today!
Interested in volunteering at SARS? Visit our join now page to learn more and to fill out our on-line application.
JOIN NOW!